Rambling on the "Rheingoldbogen", a leg of the "Traumpfade" (Dream Trails)
Your tour guide will collect you at the arranged meeting point. To begin with, you will walk along the Rhine promenade to Mühltal. There you can either take a ride on the chair-lift up to the Boppard forest or you can take the rocky path beneath the chair-lift to Gedeon's Eck. Whichever way you choose, you will take in the magnificent view of the largest bend on the Rhine on your way up. The trail then takes you to the viewpoint "Vierseenblick" ( View of the Four Lakes). Here, the Rhine appears to you as four lakes. You carry along the trail, passing by the "Engelseiche" (Angel's Oak) on to the "Traumpfad Rheingoldbogen" (Dream Trail Rheingoldbogen) The path carries on in a downward slope, passing an ancient burial ground, to the Roman Aqueduct. Now you have the opportunity to take a lunch break, either in Brey or Spay. Your return route takes you along the top path of the Boppard Hamm vineyards, following the large bend of the Rhine. You will return to Boppard in the late afternoon. As a crowning finale to this magnificent tour, you can take part in a wine-tasting with a local vintner. The wine-tasting can also take place in the vineyards, depending on the weather.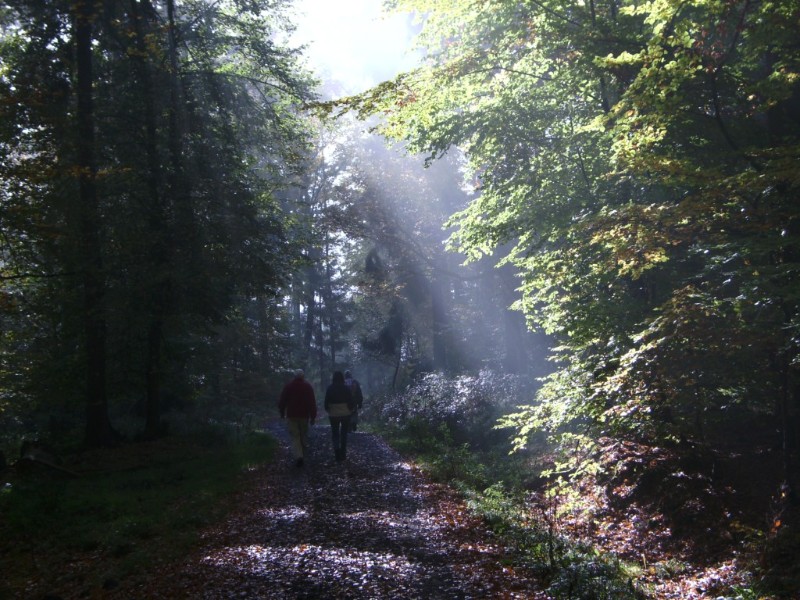 This walk has a medium level of difficulty rate and takes 8 hours, including breaks. It is 20 km in length.
Price: Guided tour costs 220 € for up to 25 participants
Tour can be booked all year, depending on weather conditions.
Extra costs where applicable (status 2021):
ride on the chair-lift: Adults 5,50 €, children 3 €
wine-tasting: 9,50 € per person