Boppard Christmas market 8 - 17 December 2023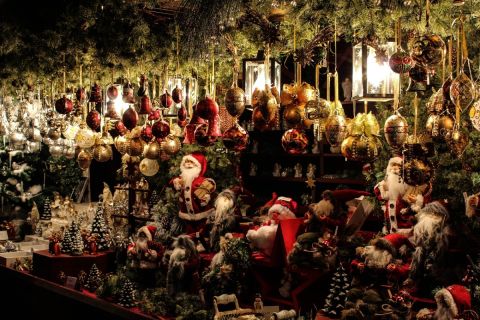 Sparkling stars, Christmas balls, the smell of cookies, Christmas sounds, fir greenery, gift ribbon, mulled wine, a friendly man with a long white beard and a lot of Christmas spirit -this is how visitors can expect the first Boppard Christmas market on the historic market square.
Framed by beautiful old half-timbered houses, under the eyes of the city's landmark, the St. Severus Church, the festively decorated Christmas booths line up with all kinds of offers.
Between fir trees and fairy lights decorated for Christmas everyone will find the missing present and some goodies.
From Christmas accessories, gifts and souvenirs to traditional Christmas sweets and very practical things – there is always time for a glass of mulled wine in between.
And a bit more, for the Christmas program consisting of musical interludes from the music clubs, a visit from St. Nicholas and the Christ Child, carriage rides and much more, for the big and the little ones.
The Christmas market in Boppard is a wonderful opportunity to get into the Christmas spirit and to escape the hectic everyday life.