Contact:
Tourist Information Boppard
Old Townhall, Market Square
D-56154 Boppard
Phone: 0049 - 6742 – 3888
Fax: 0049 - 6742 – 81402
We shall be pleased to organise guided tours for you for all occasions, between 8.00 a.m. and 9.00 p.m. and in various European languages.
Our qualified tour guides will accompany you through our historical and charming town.
We can also offer you guided tours through the region, giving you a professional presentation of the UNESCO World Heritage Upper Middle Rhine Valley.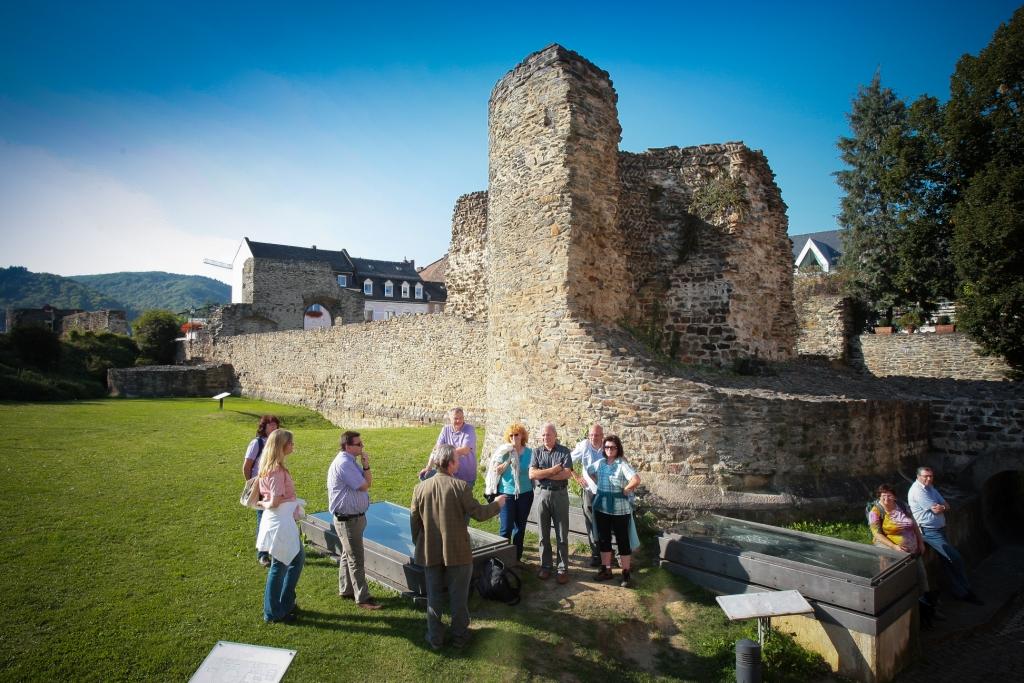 All the following rates are group rates (except the tour for individual persons).
The max. number for groups is 25 persons.
You might have some ideas that you can't find here. Please inform us. We will be happy to consider any suggestions.
For all group bookings it is necessary to book at the Tourist Information Boppard:
Online – see "order form" above, by telephone: 0049 (0)6742 3888 or by eMail: tourist@boppard.de.