The Electoral Castle in Boppard
The Rhine valley around Boppard could be called the Valley of the Kings because, on no other river, will you find so many castles, stately homes and forts concentrated in such a small area. Most of the Rhine castles stand on the hills but Boppard's castle stands right in the town centre, directly on the Rhine. The castle, with its solid construction and bulky tower, forms the townscape and portrays the power of its builder, the Archbishop and Elector of Trier. The castle had many purposes. It was a fortification to keep enemies out, a stronghold to keep the Boppard nobles at bay and a toll castle for collecting toll from the ships passing Boppard and filling the Elector's pockets.
Like most castles along the Rhine, Boppard's "Alte Burg" or "Old Castle" as it is called by the locals, was often destroyed and experienced many changes throughout the centuries. The following all have found a home in the castle: customs office, the town gendarmerie, police station, courthouse, prison and military hospital. For the last hundred years it has also been home to the town's museum with a large collection of Thonet furniture (since the 1970's). Of special interest are the frescos in the former castle chapel dating 2nd half of the 14th century.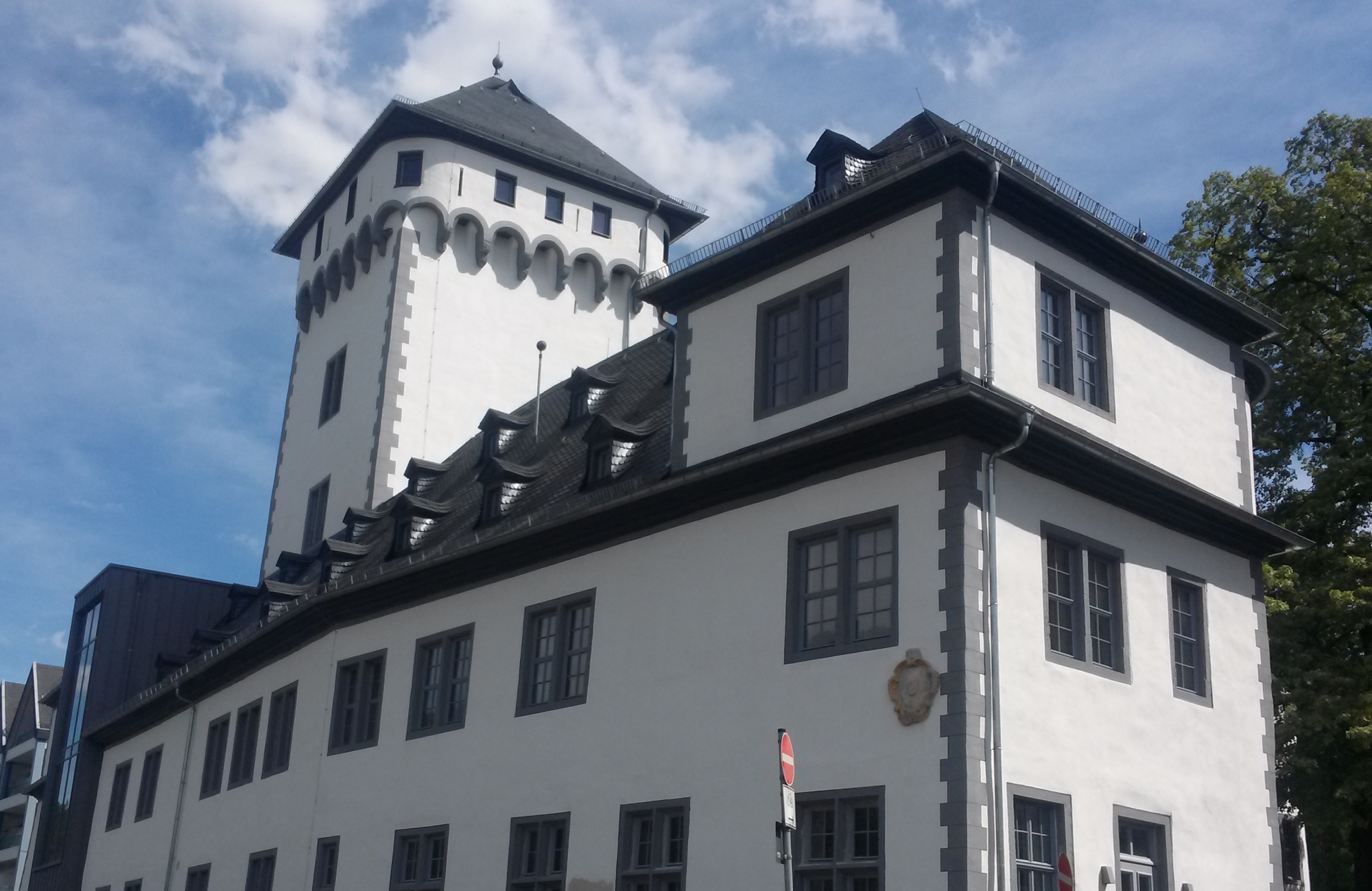 Location: You will find the Electoral Castle on the Rheinallee/on corner Burgstrasse, at the Boppard car ferry.
Please note however that the Electoral Castle is being extensively restored, as part of a World Heritage programme to the amount of 8,7 Million Euros. The museum is closed during the construction period from 2009 till 2014.