Evening Walk through Mediaeval Boppard
Experience Boppard by lantern light. In the twilight hours it is easier to imagine Boppard as it was in mediaeval times. The buildings and places become more prominent in the nightfall, when lit only by lamps. You can hear the echo of the footsteps on the cobbled streets. Voices are just whispers in the night. Who was that figure hurrying around the corner…..Michael Thonet?
The evening comes to a perfect end with a wine tasting. One of Boppard's winegrowers will be present to give you interesting information on wine and winegrowing in Bopparder Hamm.
Rate: 175,00 Euros per group of max. 25 persons
The wine is included in the rate!
Duration: Citywalk 1,5 h / winetasting 1 h
Booking via Tourist Information Boppard, Phone 0049 - 6742 3888
or by eMail tourist@boppard.de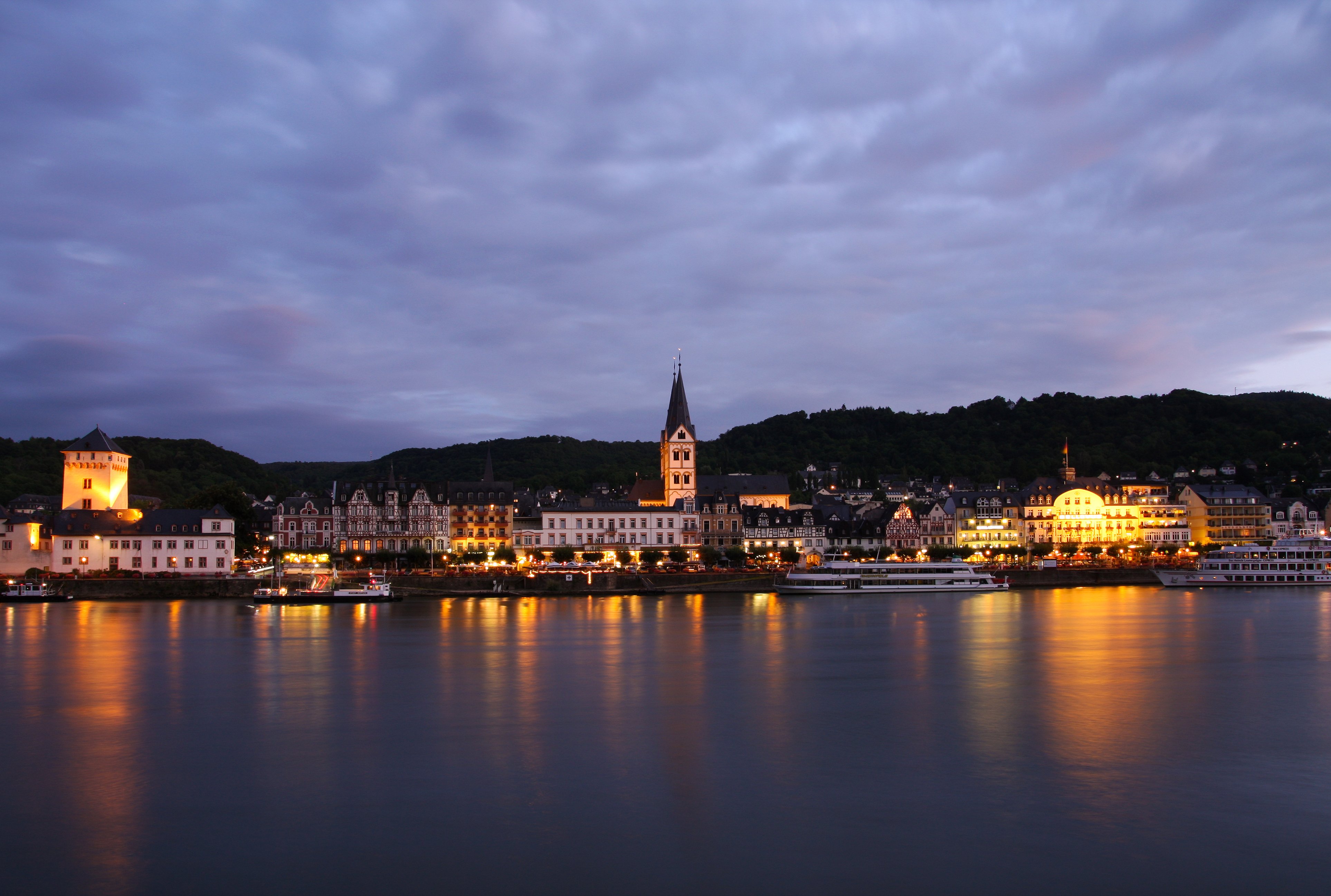 Guided night walk through Boppard