To experience the Rhine valley from the river is the highlight of every holiday on the Rhine.
Splendid scenery, picturesque castles and luscious vineyards make up the perfect setting for spoiling yourself. The boat trips take place every year from Easter till end of October.
Timetables are available at the Tourist Information or the agencies.

Köln-Düsseldorfer (KD-Line):
Only the KD-Line offers several daily trips along the complete Unesco World Heritage valley with a total of 160 stops. The 14 ships belonging to this impressive fleet are all equipped with excellent catering.
Loreley-Line:
Chartered trips, company outings, events, weddings and birthdays, daily trips etc..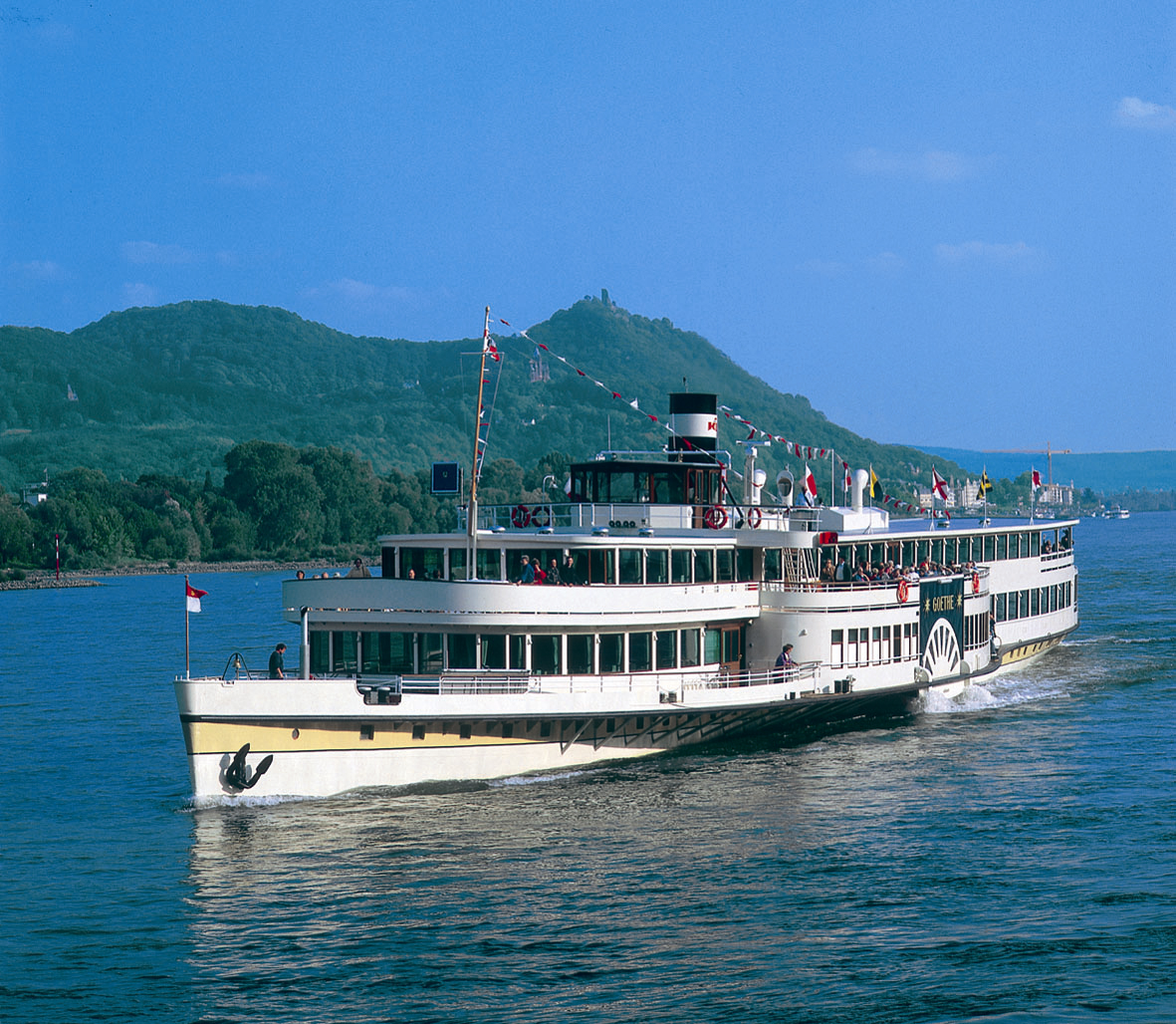 Steam Boat "Goethe" run by KD Köln-Düsseldorfer Shipping Company